Forestry England are encouraging more people to make regular visits to woodland to improve mental wellbeing. Forests are places you can seek adventure, make memories or find escape.
As part of Mental Health Awareness Week, Forestry England has worked with presenter and tree lover Kate Humble.
Kate said: "We all have moments of anxiety or stress or confusion or sadness. Sometimes it can be really hard to articulate that to another person. You can talk to a tree: they feel old and wise and at times you need an old and wise thing that isn't going to judge you."
Kate had a 600-year-old tree she turned to, named Old Man Oak. "He is so stately. There have been many occasions when I have gone and sought the solace of Old Man Oak. We live this very ephemeral life. There is something about the solidity of a tree that can give you a sense of security."
Forestry England, a division of the Forestry Commission is keen to dispel beliefs that woodlands are dark, scary places by making more of its sites easily accessible, and is organising events working with vulnerable people or those who feel cut off from the natural environment. More than half of the population of England lives within six miles of a Forestry England site who claim almost everyone would benefit from spending more time among trees.
There is strong scientific evidence that visiting forests and woodland can improve mood and attention span, and even enhance psychological stress recovery. Walking among trees reduces levels of cortisol, a hormone associated with stress, and can boost the immune system through breathing in phytoncides, which trees emit to protect themselves from germs and insects.
The drive to encourage people to visit woodlands is part of the Forestry Commission's centenary celebrations, which also includes the largest ever survey of forest wildlife, new works by sculptor Rachel Whiteread and former poet laureate Carol Ann Duffy, a show garden at the RHS Chelsea Flower Show and the planting of commemorative tree avenues.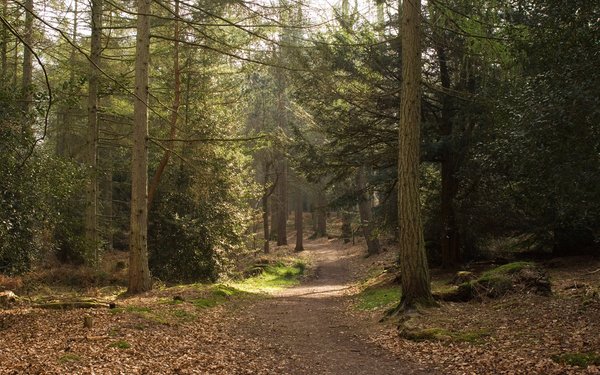 Closest Forestry England sites to The Living Coast are Abbot's Wood, Friston Forest, Houghton Forest and Birchden Wood but you can discover plenty of green space and woodland right on your doorstep with our interactive map . Select MENU then LAYERS to search everything from national parks and green spaces to health walks and nature reserves.

Mental Health Foundation, Mental Health Awareness Week takes place from 13-19 May 2019.